Difficulty: Easy
Time: 30 minutes plus 2 hours chilling
Serves: 36+ pieces
Ingredients
700g chocolate, we used a mixture of milk and dark.
A large knob of butter
1 can (395g) sweetened condensed milk
4 Cadbury's Cream Eggs
Small packet of mini eggs
You might also like
Easter cookies
Easter chocolate nests
Easter rocky road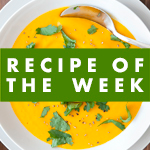 We've made fudge a few times recently (check out our recipe for slow cooker fudge), but when I saw a recipe for cream egg fudge from Asda Good Living I couldn't resist. I also wanted to see how to make fudge without using our slow cooker which has so far worked really well for us, but does take a wee while to make.
This Easter fudge recipe is divine – soft, chocolaty fudge topped with cream eggs and mini eggs, it really does make the perfect Easter indulgence.
Method
Break the chocolate up
Get your children to help you break up the chocolate into small pieces and put them into a heatproof bowl.
Add the remaining ingredients
Get your kids to help you add the butter and condensed milk to your bowl.
Give everything a good mix.
Cook the Easter fudge
Using a double boiler (a pot of simmering water with a bowl placed on top, making sure the bowl doesn't touch the water).
Leave the fudge to cook on a low heat until it has fully melted, getting your little one to help your stir it.
Leave the fudge to set
Line an 8 inch baking tray with baking paper. You can use a larger or smaller tin if you want thicker or thinner fudge. Pour the fudge in and press down with the back of a spatula.
Decorate your Easter fudge
Using a sharp knife (this step is for grownups) chop the cream eggs in to rough quarters and half the mini eggs. If you've got very little kids who want to help, get them to unwrap each of the cream eggs for you.
Get your little ones to help arrange the eggs on top off the fudge.
Put the fudge in the fridge for a few hours until it has set.
Cut into small squares and enjoy.
Please follow and like us: