Halloween is the perfect time to do some fun baking. You can turn every day cupcakes, cookies and biscuits into all sorts of spooky creatures. Here are some of our favourite ideas:
Take some regular cookies, add some chocolate decoration and you get some spooky spider cookies. These are fun to make and a real hit with adults and children alike!
Make or buy a cake, smash it up and turn it in to an eye catching cake pop. Simple!
Use some Halloween colours and some googly eyes to turn some regular cookies into spooky Halloween cookie monsters.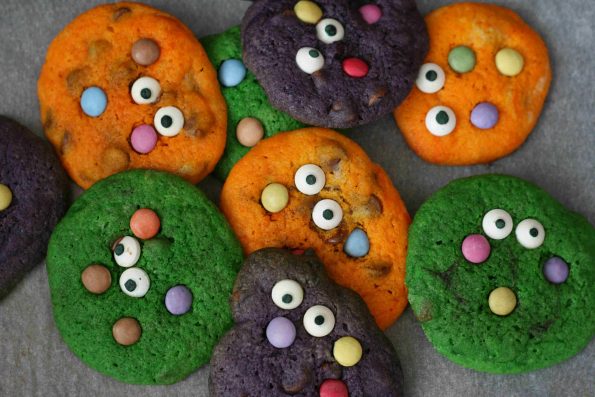 We turned regular gingerbread men into mummies with a little icing and some eyes. They are fun to make and tasty!