Berry icecream
Difficulty: Easy
Time: 30 minutes plus 4+ hours freezing
Serves: 8
Ingredients
3 egg yolks
1 tsp vanilla extract
250ml (1 cup) double cream
250ml (1 cup) milk
125g (1/2 cup) caster sugar
250g (2 cups) mixed berries
You might also like
Berry yoghurt parfait
Berry pavlova
Strawberry ice lollies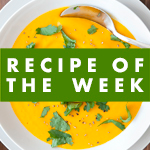 Now that summer is (almost) making an appearance we've not felt like baking as much but still want to enjoy a sweet treat now and again. On a lovely sunny day there is nothing better than a delicious scoop of homemade berry ice cream.
We decided to add berries to ours, partly because Hannah wanted to make it pink, but also for the fresh flavour. Other than mint choc chip, berry ice cream is also my go to choice. You can use fresh berries – the riper and juicer the better – or you can just add some defrosted frozen berries and it'll still taste pretty good and won't break the bank.
Alternatively you can use this recipe as the base and add any flavour you like.
We used an ice cream maker to make this ice cream – it makes the texture smoother and creamer but if you don't have one, simply follow the recipe up to that point then pop it in the freezer.
You'll end up with egg whites which you can use to make some delicious meringues. Or freeze them for up to a year.
Method
Prepare the icecream maker according to your instructions. We had to place our bowl into the freezer overnight before we started but yours might be different.
Heat the milk and cream
Get your child to measure out the cream and milk (250ml of each). We used the ml setting on our scales to weigh it accurately but you could also use a measuring jug. Pour it into a small pot and heat gently on the hob until it is warm and small bubbles are forming. Mix it occasionally with a wooden spoon and keep an eye on it so it doesn't boil over.
Mix the sugar and eggs
While the milk/cream is heating, get your child to measure the sugar (125g) and put it in a freestanding mixer or mixing bowl.
Separate 3 eggs and add them to the sugar. I normally do this part myself but if your child is older you could let them try as it doesn't matter if a little white finds it's way in. Simply break the egg in half and tip the yolk from one half of the shell to the other letting the white fall into a small bowl. Repeat this step back and forwards until you just have the yolk left in the shell. Alternatively put the yolk in your hand and let the white fall through your fingers.
Add the vanilla extract (1 tsp).
Whisk the yolks and sugar together until they are well combined.
Make the ice cream custard
Keep your whisking your eggs/sugar while you very slowly pour in some of the cream/milk mixture to your mixer.
When most of the hot milk mixture has been added, pour everything back into the pan and put it back on the hob.
Allow it to heat gently for 5 minutes or so; stirring continuously (you could let your child help with this if they are old enough). It's ready when the custard is thick enough to coat the back of your spoon.
Add the berries
Add the berries to a food processor and whizz them up until they are nicely pureed. Add the berries and ice cream custard to a bowl and give it a good mix.
Pour this into your ice cream maker and leave to churn/freeze according to your instructions. Do this through a sieve if you want to get rid of any fruit pips.
Once it's finished churning, freeze the berry ice cream for 3+ hours or overnight. Remove from the freezer at least 15 minutes before you want to serve it.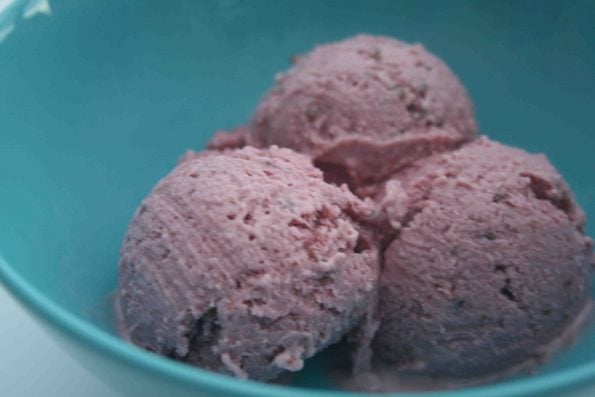 .
Please follow and like us: