Cheese scones
Difficulty: Easy
Time: 15 minutes + 10 minutes baking
Serves: 4 – 6
My kids are cheese fiends so these cheese scones make a good snack or lunch treat. There's only a few ingredients so they don't take long to make and are delicious served straight from the oven.
Ingredients
225g self raising flour
1 pinch salt
55g butter
25g Cheddar cheese
150ml milk
Method
Pre heat the oven to 200C/190C Fan
Line a baking tray with greaseproof paper
Mix the flour and butter together
Get your child to measure the flour (225g) into a bowl. Add a pinch of salt.
Weigh the butter (55g), then cut it into small pieces before adding to the flour. Rub it together with your hands until it is nicely combined.
Grate your cheese (25g) and add to the flour, and again using your hands, mix it all in.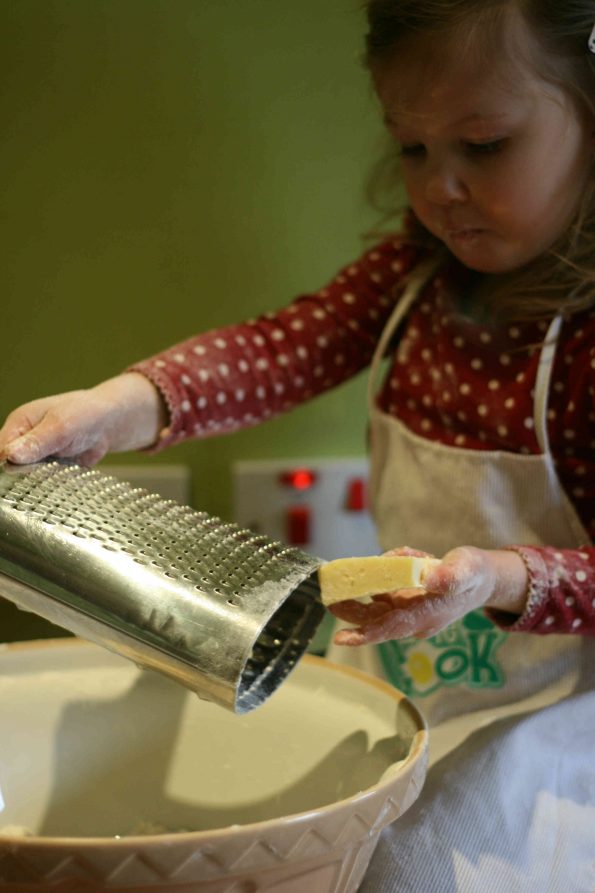 Add the milk
Measure the milk into a jug. Make a well in the middle of your flour mixture, then slowly add the milk until you have a soft but firm dough. Don't add it all at once, as you might not need it all to get it to the right consistency.
Make the cheese scones
Lightly sprinkle flour on to your work surface. Roll out or pat down the dough until it is about 2cm thick. Using a cutter (or a glass if you don't have any) cut out your scones and pop them on the baking tray.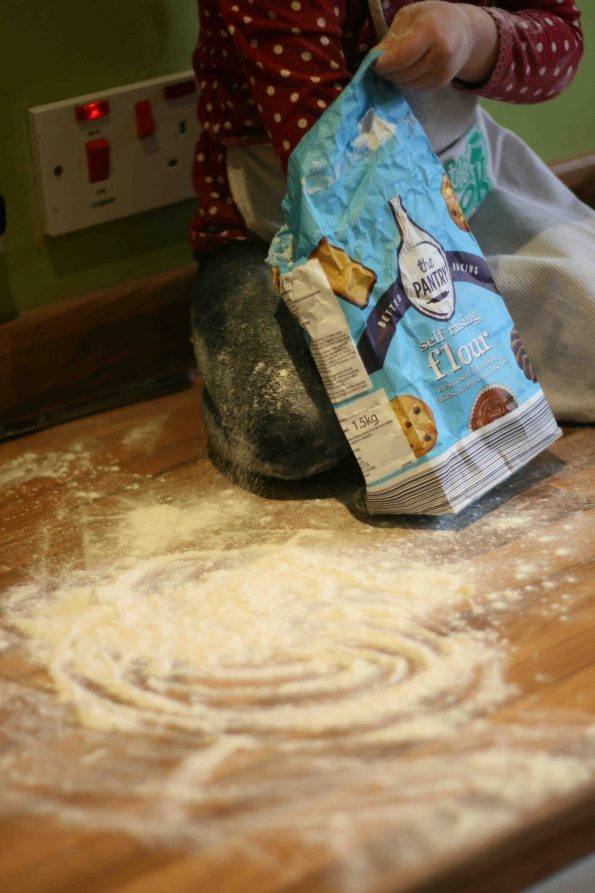 Bake the scones
Brush the tops with a little milk then bake them in the oven for 10-15 minutes.
They're best served warm with butter or more cheese.